How to describe the Best of 2013: 20 - 11. In looking over the list, it is clear to me that I really dug into these albums. I got to know them. I know many of the tracks on the album, and got into them. I've thought and thought about their rank, and really agree with their rankings.
20 Mikal Cronin
MCII
Mikal Cronin is a recommendation from my friend Aaron. It is upbeat, solid rock from a Los Angeles native.
Facebook Fans: 13,669
Standout Tracks: Weight, Peace of Mind, Change, Piano Mantra
19 Fort Frances
Breathing Room & Harbour EP's
Fort Frances put out two EPs in 2013.
Breathing Room
a little more loose in its production than
Harbour
. At it's heart, Fort Frances feels like a singer songwriter found a band and made a record. Their songs are solid and singer driven. So, it sounds full, goes down easy and really emphasizes the lead singer and guitar player David McMillen. Also, they're from Chicago.
Facebook Fans: 2,712
Standout Tracks: How to Turn Back Again, Truths I Used to Know, Habits
18 Joy Formidable
Wolf's Law
I know about the Joy Formidable from my friend Eric. He kept talking about them and their song Whirring (previous release). So, when this album came out, I got around to checking it out. Their songs are energetic, female-led and fun. They sing with heart. It could best be summed up as music that moves you, makes you move, but won't leave you weeping. It's a good time, but without the hangover of fully letting your hair down.
Facebook Fans: 137,316
Standout Tracks: Wolf's Law, Maw Maw Song, The Turnaround, Tendons
17 Kanye West
Yeezus
This album is sparse, glitchy and involves robots yelling. It's a pretty solid rap record, but I would say that is almost exclusively attributable to the magic of Rick Rubin. Read about how amazing Rick Rubin is
here
. Back to
Yeezus
. Overall, I like Kanye's swagger, and think he is a true artist; committed to his craft. It's worth checking out, but I'll spare you the video for Bound, which is really more about Kim than Kanye. Here's "Blood on the Leaves" live at Jools Holland:
Facebook Fans: 9,430,624
Standout Tracks: Hold My Liquor, Blood on the Leaves, Bound
16 Haim
Days Are Gone
I listened to Haim and initially wrote them off as an 80s throwback band. After seeing their SNL performance (and Este's bassface), I was intrigued.
There was an earnestness and a commitment to the music that came through in the performance. I was very interested and gave them another look. Here's a quick recap of what I found out. Three sisters (last name Haim) whose dad emigrated from Israel and grew up in LA. The lead singer and guitarist, Danielle Haim, was a touring musician with other bands, including the Strokes, before starting Haim in earnest with her sisters. They are dancy, poppy, 80s and they grow on you.
Facebook Fans: 389,998
Standout Tracks: Don't Save Me, The Wire, Go Slow, Let Me Go
15 The National
Trouble Will Find Me
The National is consistently good; like a warm rain soothing your soul. Are you going to go to their show and be completely blown away? In my opinion, no. Are you going to absolutely include their tracks on just about any indie rock mix you ever make? Yes. This album is another solid offering from the National gentlemen, not least of these is the fairly incredible "I Need My Girl":
Also, here's a video for "Graceless":
Facebook Fans: 750,137
Standout Tracks: Graceless, I Need My Girl, Hard to Find
14 Andrew Belle
Black Bear
Andrew is a Chicagoan, which I have tried hard not to hold against him. Think acoustic, electronic, goes-down-easy indie rock, and you have Andrew Belle. It's pure ear candy and is full of songs that when they come on cause me to pick my head up and ask, "Who sings this song?" because he is great. In particular, the song "Many Lives" really caught my attention and made me think about the world this last Fall.
Thanks, Andrew Belle.
Facebook Fans: 70,176
Standout Tracks: Many Lives, Dark Matter, Black Bear, I Won't Fight It
13 Cage the Elephant
Melophobia
I remember hearing about Cage the Elephant in '08-'09, and while I didn't really seek them out, I remember kind of lumping them in with Fallout Boy. Maybe it was their name, or maybe their disco-y style. I don't know. Either way, my friend Peter nudged them my way this year, and I really liked them. Here's their track "Halo":
Facebook Fans: 1,294,805
Standout Tracks: Halo, Hypocrite, Teeth
12 Tegan and Sarah
Heartthrob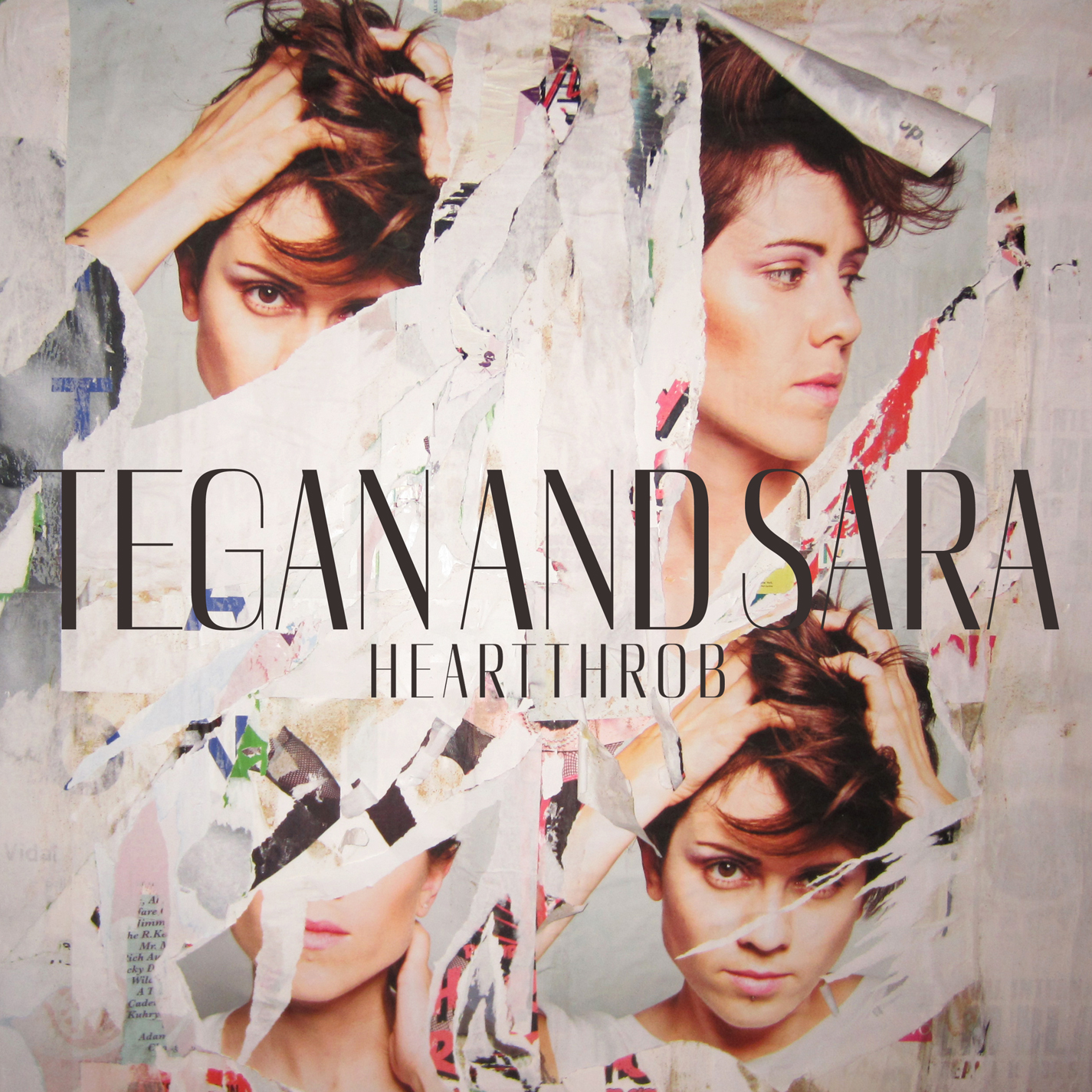 Tegan and Sarah chose a different path this year. They chose to also channel 80s beats and pop sensibilities. And I'm glad they did. This is a really solid offering from them. Here's "Shock To Your System":
Facebook Fans: 993,518
Standout Tracks: Shock To Your System, Now I'm All Messed Up, I'm Not Your Hero
11 On an On
Give In
On an On, local Minneapolis sons and daughter, were an early favorite this year thanks to my friend Tim. I spent a lot of last Spring rocking and re-rocking this album. I saw them live, and was slightly less excited, but I still really liked the album, and their video for "the Hunter" is pretty epic in it's 80s hair metal nods. Also, I love their bassist. He's super good, has great tone choice, wears his semi-hollow body bass really high and reminds me of famed Milwaukeean Harrison Dole of Bright Kind fame. Here's their video for "The Hunter":
Facebook Fans: 34,513
Standout Tracks: The Hunter, Ghosts, Cops, Panic, Every Song
Stay tuned. The top 10 videos and a Spotify playlist are coming soon.